The No Code AI Transforming Data Science in Business
Businesses are Accelerating Growth with No Code Data Predictions & Explainable Insights
How F100 & Mid-Market Customers are Innovating with Squark:
Healthcare providers

are improving customer outcomes and cutting costs by predicting and targeting which people will need and respond to specialized medical treatments.
Media & entertainment companies

are increasing player engagement, ARPU, and revenue. Decreasing the time to value and action.
SaaS companies'

revenue departments as marketing, sales, and customer success are increasing revenue by predicting prospect and customer acquisition, offer optimization, and increasing retention.
Financial and VC firms

are automating and improving forecast accuracy, and mitigating risk through the first automated Time Series modeling on the market.
Logistic companies

are improving business performance by uncovering hidden insights that result in transport issues or delays.
"Low-code / no-code tools, like Squark, are needed to simply run a business, and they are required to innovate."
- Erika Janowicz, Chief Data Scientist at WestCap
Interested in Innovating Your Process? Curious About Automated AI? See the Product.
Success with No Code AI & Data Science is at Your Fingertips
Squark's no code AI platform enables analysts, data scientists, and analytically savvy business executives to work faster and smarter.
Squark is the most comprehensive no code automation of AI for predictive analytics on the market today. The platform provides true end-to-end orchestration of data science in just clicks. With the business use-case defined the guided user flow leads you through the projects in just a few clicks. Your historical data gets ingested through easy-to-use, intelligent connectors or our RestAPI. Squark then prepares your data, applies cutting-edge feature engineering, and runs your data against thousands of models to create predictions and forecasts of what will happen next, why, and what to do about it to accelerate business growth.
Model classes include binary and multi-class classification, advanced regression, time series, and deep neural networks.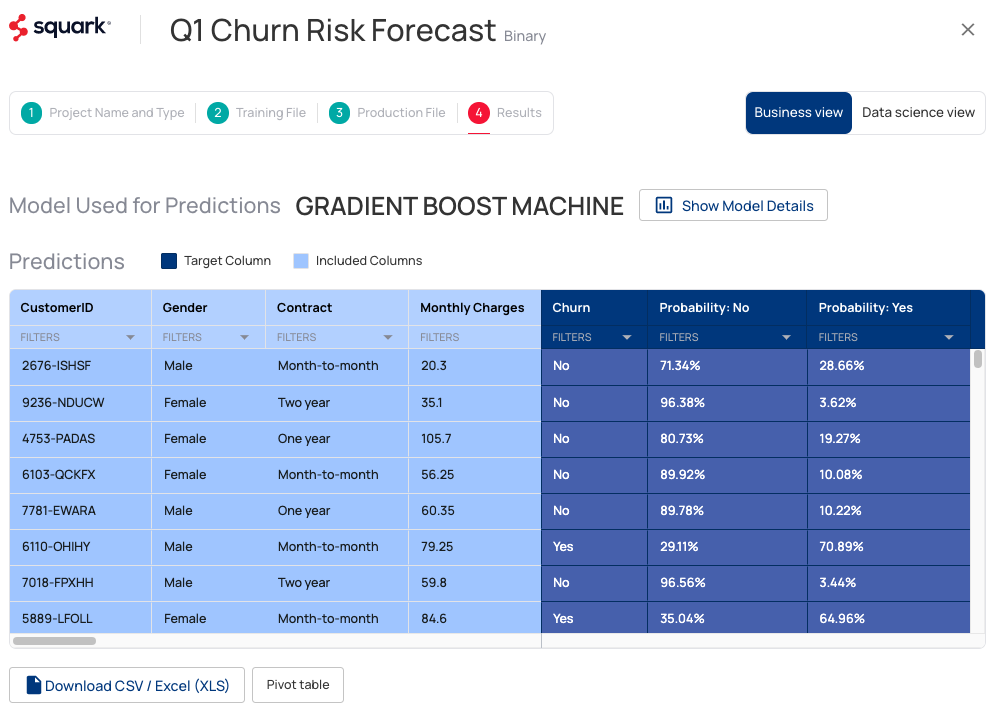 "I'll never find enough data scientists or have enough budget to hire enough people to quell the demand that we have and so thinking more and more about opportunities to create, through technology augmentation, which would allow other folks in the organization to do more inferential and data science work on their own."
-Jon Francis, the Global Head of Analytics at PayPal and former Chief Digital and Chief Analytics Officer at Starbucks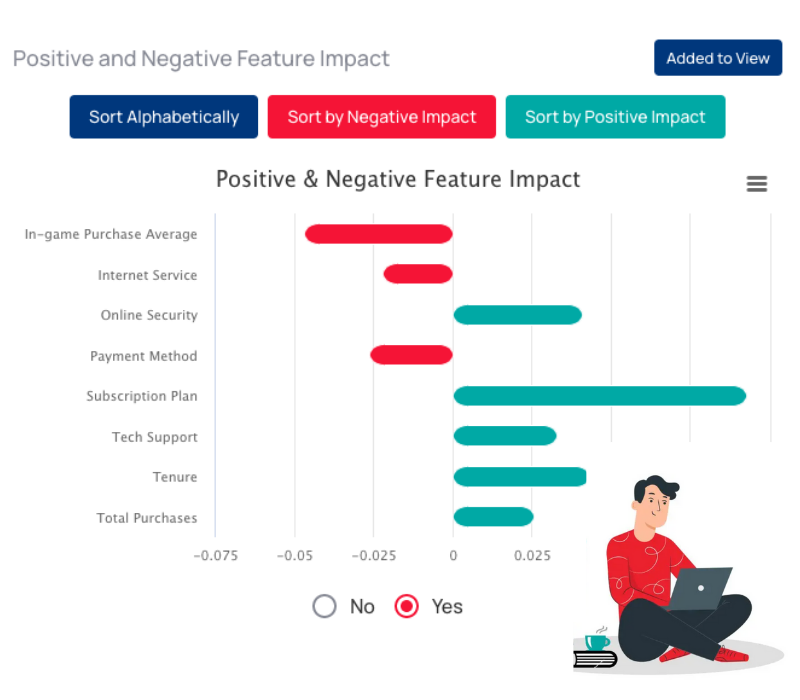 Explainable AI for Decision Intelligence
Squark's end-to-end automation is powerful, flexible, and nimble enough to adjust to whatever data systems you currently use and supports MLOps and ModelOps for detecting, responding, and addressing data model drift.
Data insights and actionable predictions are quickly created in clicks. The results are displayed in two views, a data science view and a business user view, containing easy-to-read tables and explainability reports. Automate your projects and easily schedule reports to send you updated results when you need them. The model code can also be exported for further analysis.
The platform follows strict data compliance protocols, account privacy, and encryption access to ensure your data remains confidential and ready for the next prediction.
Your predictive success is our success. Schedule a call and see the product for yourself!