Watch a
Squark Product Demo
Customer Lifecycle Prediction Using AI in Action

See the complete process - intelligent data connection, automatic data preparation, learning, modeling, predicting, explanation, and more - in less than 5 minutes.
Whether you're looking to predict, forecast, or uncover what is driving or prohibiting business Squark has been delivering a 47% gain in productivity based on the value it brings to AI innovation. Learn why companies like UPMC, HubSpot, & WestCap are using Squark to drive acquisition, retention, and revenue.
"Low-code / no-code tools, like Squark, are needed simply to run a business. And they are required to innovate."
- Erika Janowicz, Cheif Data Scientist at WestCap
Increase Revenue and Retention with Customer Prediction
Target and Acquire Customers
Recommend Products and Services
Retain and Upsell Customers
Predict Customer Lifetime Value
Forecast and Simulate Business Performance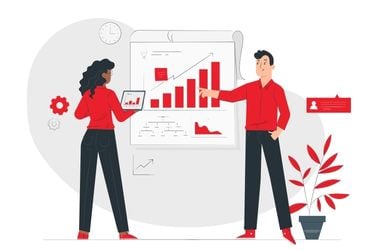 Optimize Strategies to Accelerate Business with Fast & Accurate Forecasts
Squark is the most comprehensive automation of AI for augmented intelligence on the market today. The entire application of data science to marketing data is automated from end to end. The intelligent data collectors make connecting your data to Squark simple. Your data is automatically made better for AI via automated data cleaning, preparation, and feature engineering, which are applied to every project without the user needing to take any additional steps. Thousands of models are run against the data in minutes before determining the best model for your data. The predictive results and supporting insights are laid out in easy to understand tables with visuals.
Powerful, Flexible, & Nimble to Adjust to Your Data Needs
Squark's end-to-end automation is powerful, flexible, and nimble to adjust to whatever data systems you currently use. Data insights and actionable predictions are quickly created in clicks, with no coding required, so any analytically inclined team member to the most advanced data scientists on your team can use Squark.

The results are displayed in two views, a data science view, and a business user view, containing easy-to-read tables and Shapley explainability plots. With Squark, automate your projects, schedule reports to send you updated results, and export models for further analysis.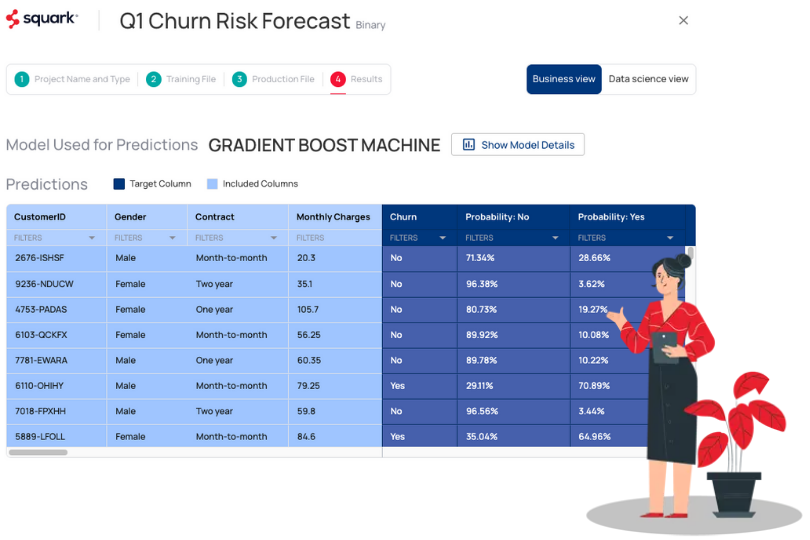 Watch the Pre-Recorded Squark Demo
See what everyone is talking about. All you have to do is fill out the form below and it's all yours.