AI at Work in Marketing


with Dr Tom Davenport



RECORDED: Wednesday, October 26th, 2022 | 1pm ET

Dr. Tom Davenport, 23-time author, award-winning consultant, and renowned scholar joins Judah Phillips from Squark for a discussion about how AI is changing marketing and the ways marketing leaders and teams must adapt and transform to deliver value from AI.

During this webinar, you will learn:
How leading marketing organizations are managing change and adapting their processes and operations with AI.
What areas of marketing are being most impacted by AI and how executives and teams should respond.

How AI technology is evolving to support marketing operations and tactics.
Challenges marketing teams and leaders may encounter when adopting and deploying AI.
Use-cases marketing executives must know for applying AI.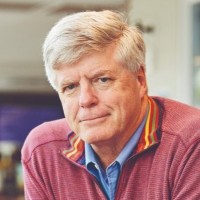 Tom Davenport
Tom Davenport is the President's Distinguished Professor of Information Technology and Management at Babson College, the co-founder of the International Institute for Analytics, a Fellow of the MIT Initiative for the Digital Economy, and a Senior Advisor to Deloitte Analytics. He has written or edited over twenty books and over 250 print or digital articles for Harvard Business Review (HBR), Sloan Management Review, the Financial Times, and many other publications. He earned his Ph.D from Harvard University and has taught at the Harvard Business School, the University of Chicago, the Tuck School of Business, Boston University, and the University of Texas at Austin.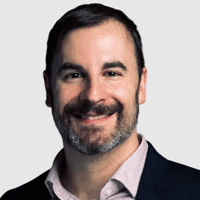 Judah Phillips
Judah Phillips is an award-winning entrepreneur, consultant, and author. He co-founded Squark. Phillips also founded SmartCurrent and has advised or sat on the boards of various companies. A Harvard Innovation Lab VIP, Judah has written three books on analytics and data science. Phillips served as an adjunct professor at Boston University, an adjunct lecturer at Babson College, and a founding member of the University of Massachusetts Advisory Council for the Humanities and Fine Arts. He holds an MBA and an M.S. from Northeastern University and a B.A. from the University of Massachusetts Amherst.