AI for Revenue Operations (RevOps)


with Dr Tom Davenport



Live: Wednesday, May 24th, 2023 | 1pm ET

🎯 Turbocharge Your Revenue Operations by Unlocking the AI Advantage with Dr. Tom Davenport's Exclusive Webinar on AI for Revenue Ops in 2023 🎯
Is your business ready to harness the power of AI and ML for unparalleled revenue growth? Join world-renowned expert Dr. Tom Davenport and AI industry practitioner Judah Phillips from Squark as they reveal the game-changing ways AI will impact Revenue Operations and technologies that will redefine revenue operations in 2023.
💡 What You'll Discover by attending:
1️⃣ AI and ML as Your Revenue Catalysts. Uncover how AI and ML can supercharge your revenue operations, outperforming traditional analytical approaches and delivering exceptional results.
2️⃣ How to Embrace AI-Driven Transformation. Learn the essential steps to seamlessly integrate AI and ML into your revenue operations, setting the stage for sustained success and scalability.
3️⃣ Executive Strategies for AI RevOps Leadership. Gain valuable insights into how executives can effectively champion and guide AI and ML initiatives to maximize revenue growth and drive business innovation.
4️⃣ Stay Ahead in the AI-Powered Future. Explore the evolving landscape of revenue operations as AI and ML become increasingly prevalent in businesses and consumer technology, and learn how to maintain a competitive edge.
5️⃣ High-Impact Use-Cases. Delve into the use cases that reap the most significant benefits from AI and ML and are essential to RevOps executives making critical decisions and taking next actions.
🚀 Don't miss this unique opportunity to learn from industry leaders and give your revenue operations a powerful AI boost. Reserve your spot in this must-attend webinar today and position your business for skyrocketing revenue growth in 2023 and beyond! 🚀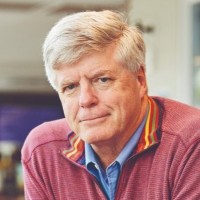 Tom Davenport
Tom Davenport is the President's Distinguished Professor of Information Technology and Management at Babson College, the co-founder of the International Institute for Analytics, a Fellow of the MIT Initiative for the Digital Economy, and a Senior Advisor to Deloitte Analytics. He has written or edited over twenty books and over 250 print or digital articles for Harvard Business Review (HBR), Sloan Management Review, the Financial Times, and many other publications. He earned his Ph.D from Harvard University and has taught at the Harvard Business School, the University of Chicago, the Tuck School of Business, Boston University, and the University of Texas at Austin.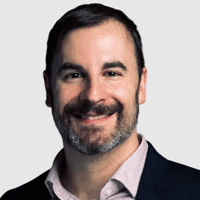 Judah Phillips
Judah Phillips is an award-winning entrepreneur, consultant, and author. He co-founded Squark. Phillips also founded SmartCurrent and has advised or sat on the boards of various companies. A Harvard Innovation Lab VIP, Judah has written three books on analytics and data science. Phillips served as an adjunct professor at Boston University, an adjunct lecturer at Babson College, and a founding member of the University of Massachusetts Advisory Council for the Humanities and Fine Arts. He holds an MBA and an M.S. from Northeastern University and a B.A. from the University of Massachusetts Amherst.