Introduction to AI for Business
Learn how to apply Classification, Regression, Time-Series, Anomaly Detection, and NLP in Your Business

Live on Thursday May 18, 2023 at 1pm ET
Are you ready to dive into the world of AI and learn how it can transform your business? Join us for this insightful webinar where we'll explore the fundamentals of AI and its applications in various business scenarios. Discover how Classification, Regression, Time-Series Forecasting, Anomaly Detection, and Natural Language Processing (NLP) can provide your organization with a competitive edge.
During this 30 minute webinar, you will learn:
✅ Gain a solid understanding of AI fundamentals for business applications
✅ Learn how to apply Classification, Regression, Time-Series, Anomaly Detection, and NLP in your organization
✅ Explore real-world use cases and success stories in various industries
✅ Uncover strategies for implementing AI-driven solutions to drive growth and efficiency
Don't miss this opportunity to harness the power of AI and take your business to the next level. Register now and unlock the full potential of AI for your organization. Save your spot today!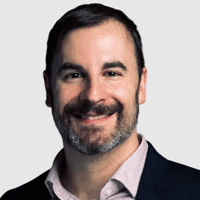 Judah Phillips
Judah Phillips is an award-winning entrepreneur, consultant, and author. He co-founded Squark. Phillips also founded SmartCurrent and has advised or sat on the boards of various companies. A Harvard Innovation Lab VIP, Judah has written three books on analytics and data science. Phillips served as an adjunct professor at Boston University, an adjunct lecturer at Babson College, and a founding member of the University of Massachusetts Advisory Council for the Humanities and Fine Arts. He holds an MBA and an M.S. from Northeastern University and a B.A. from the University of Massachusetts Amherst.